For the last ten years, Mercian has successfully exported our visibility background material to US distributor Synovis.
Synovis, a wholly owned subsidiary of Baxters, is located in Birmingham, Alabama. They distribute specialist instrumentation for reconstructive microsurgery.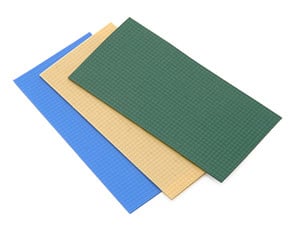 Our visibility background material is popular amongst many micro surgeons as it facilitates the end to end anastomosis of small vessels.
Despite its global success, the product is very much a home-grown creation.
Local hospitals in the Midlands were crying out for a product that aided the visualisation of small vessels when performing delicate micro surgery.
Mercian answered that call and kept it local, working with a midlands-based silicone manufacturer to create a unique product that satisfied our customers.
Following its creation, we obtained the necessary CE mark for this class IIb device and launched this product in the UK.
Since then, Mercian has exported this product across the globe and it has become a must-have tool for micro surgeons.
Naturally, Synovis were keen to add the visibility background material to their product range because when coupled with their well-known GEM Vessel Coupler and the famous S&T Micro Surgery Instruments, they create the perfect micro surgery kit.
If you'd like to know more about the product please see our dedicated leaflet, or if you're in America and would like to order from Synovis, please visit their website.