We are incredibly proud to announce the 200th sale of our Micro Torque surgical drill System which has been in production since 2011. We have come a long way in the development of the system and we constantly strive for new and improved software updates as well as added safety features.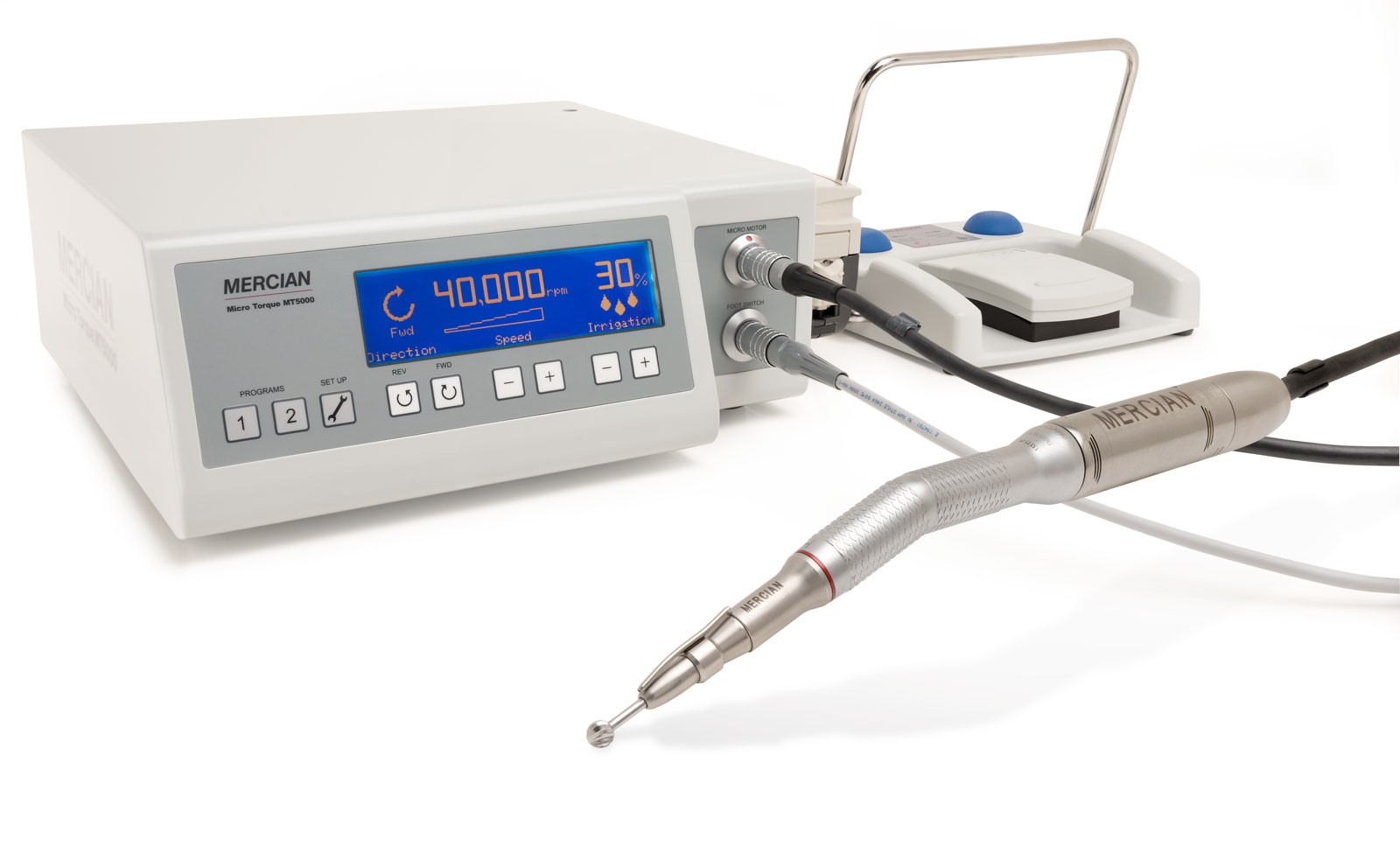 Our system is compatible with a wide range of handpieces, Burs and Micro Saws which can interchange to perform a whole range of ENT and Maxillofacial procedures. The system operates at speeds up to 40,000 RPM which is ideal for the varied procedures the Drill System is used for. The most popular procedures include wisdom teeth extractions, mastoid surgery and dental work on impacted teeth however the Micro Torque is also designed for surgery on the spine, hand and foot.
We have recently improved the safety of the machine by adding an automatic stall feature. If too much current is drawn from the board in the motor and the hand piece then the machine will stall until the pressure is released and the foot is removed from the pedal. The machine will then start again once the foot is applied to the pedal without any of the settings being altered.
We offer hires of our Drill System that can be tailored to the type of procedure you wish to carry out as well as service contracts that can be arranged for after sales. This can all be advised via our dedicated Service and Repairs team.
Features that have changed since the first launch in 2011:
The front display has changed from blue to the Mercian grey improve the aesthetic appearance of the machine.

The menu on the display now has the ability to change the irrigation return. When the machine stops, a setting can be altered to either draw all the water from the irrigation tube back into the water bag; draw the water part way up the tube to stop dripping; or the feature can be turned off completely.

Dynamic breaking has also been added to the micromotor. This allows for either soft breaking which is more gradual or hard breaking which causes the handpiece to come to a dead stop. This is all dependent on the surgeon's preference.